MitwirkendeContributors
GhostlyDark – Webmaster
AuftrittePresence: Discord | GitHub | RHDN | YouTube
E-Mail: evilgames.eu@gmail.com
Admentus – Modder
AuftrittePresence: Discord | Dolphin Forums | GitHub | YouTube
Beiträge:
Contributions:
James – LösungsredakteurGuides Editor
Erstellte Inhalte:
Created content:
Dankeschön anAcknowledgments
Patrick S. für Korrekturvorschläge zu folgenden Inhalten:
Patrick S. for corrections regarding the following content:
EntwicklungDevelopment
EvilGames ging erstmals am 13.04.2008 unter der Adresse evilgames.npage.de online, hauptsächlich um später in Eigenarbeit verfasste Komplettlösungen online zu stellen. Angefangen bei einem Homepage-Baukasten, wird die Seite aktuell auf einem eigenständig verwalteten Server mit der eigenen Domain evilgames.eu betrieben. Zum 10. Geburtstag erschien am 13.04.2018 ein großes Update, welches unter das zweite eigene Design (Ghostly) vorstellte.
EvilGames first went online back on 13th April 2008 as evilgames.npage.de. The focus of the website was to publish self written guides. What began as a simple project done with a website builder is now a webpage running on a dedicated server with a new domain name of evilgames.eu. All of the content has been overhauled as part of the redesign published for the 10 year anniversary of EvilGames on 13th April 2018 featuring the second self-made design (Ghostly).
2008-2013: Orc (nPage Designvorlagedesign template)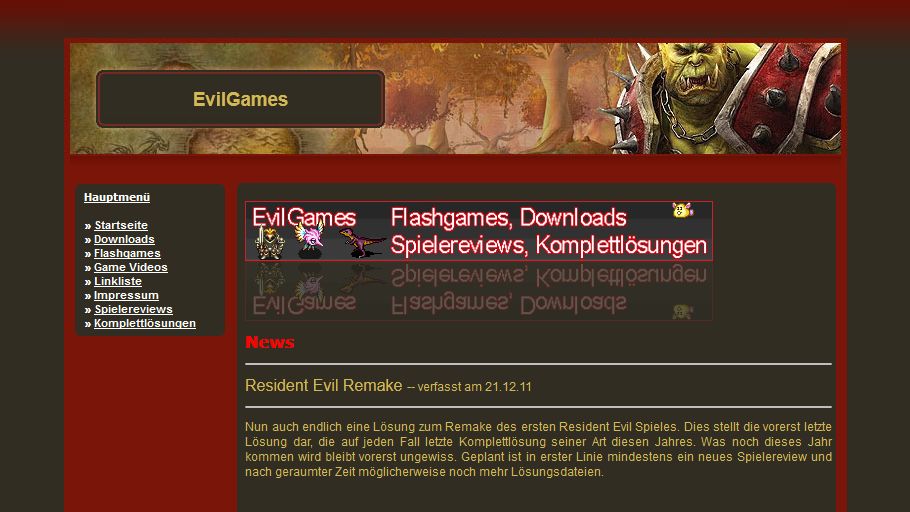 2013-2016: Dragon (nPage Designvorlagedesign template)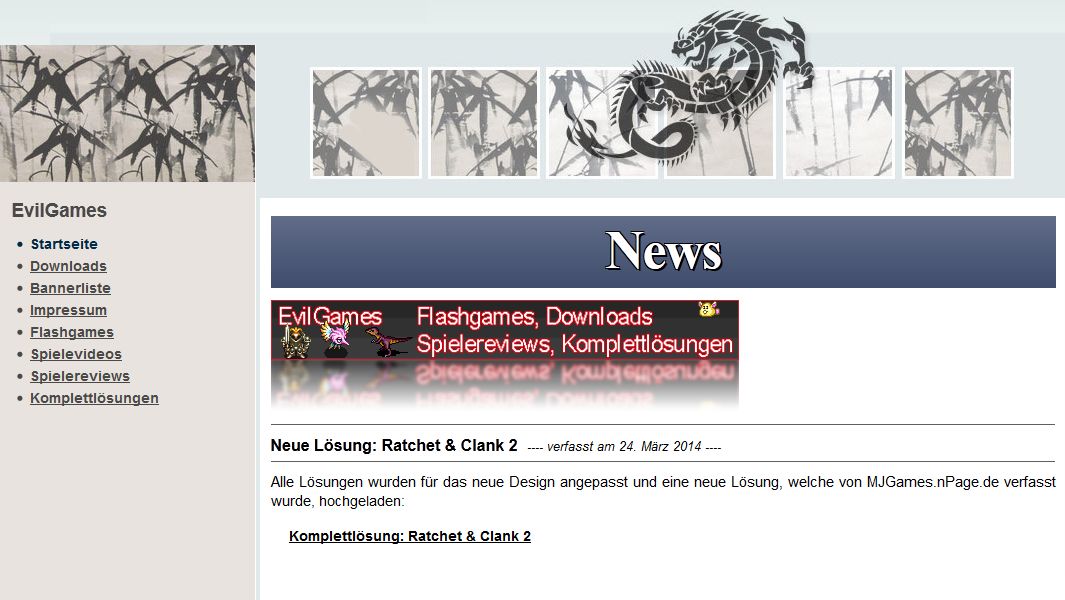 2014-2018: Glowing Darkness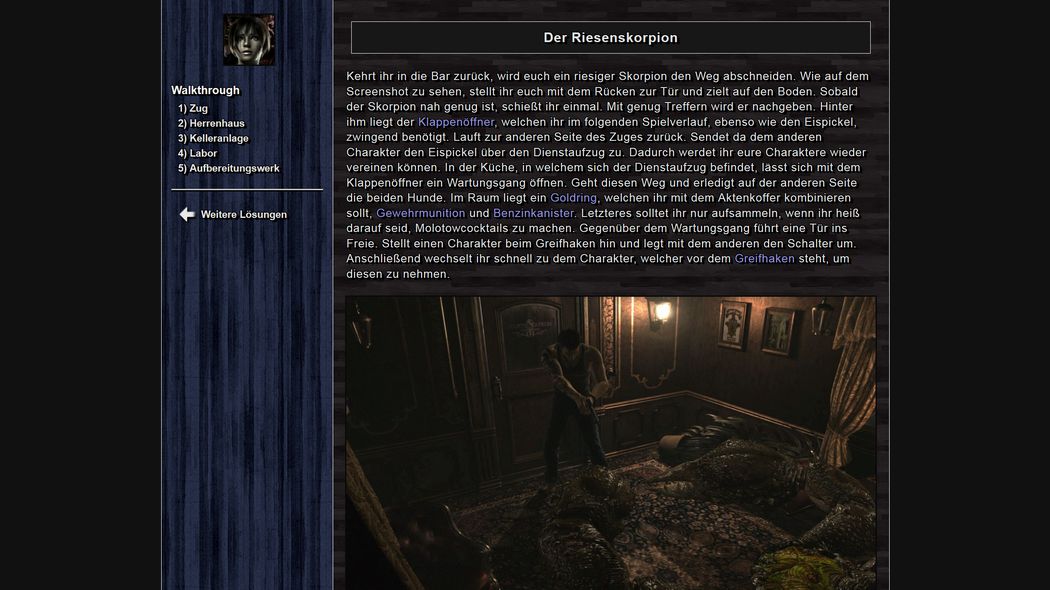 2018-heutepresent: Ghostly